Valdosta-Lowndes Chamber publications date back to the 1940s. While different publications have come and gone, our Progress magazine remains.
Progress & Valdosta-Lowndes Resource Guide
Now digital, Progress is published quarterly and provides readers with information on how to capitalize on their Chamber membership. It also includes regular features on local businesses.
The Chamber shares completed editions of Progress in our weekly e-newsletter, on social, and here on our website.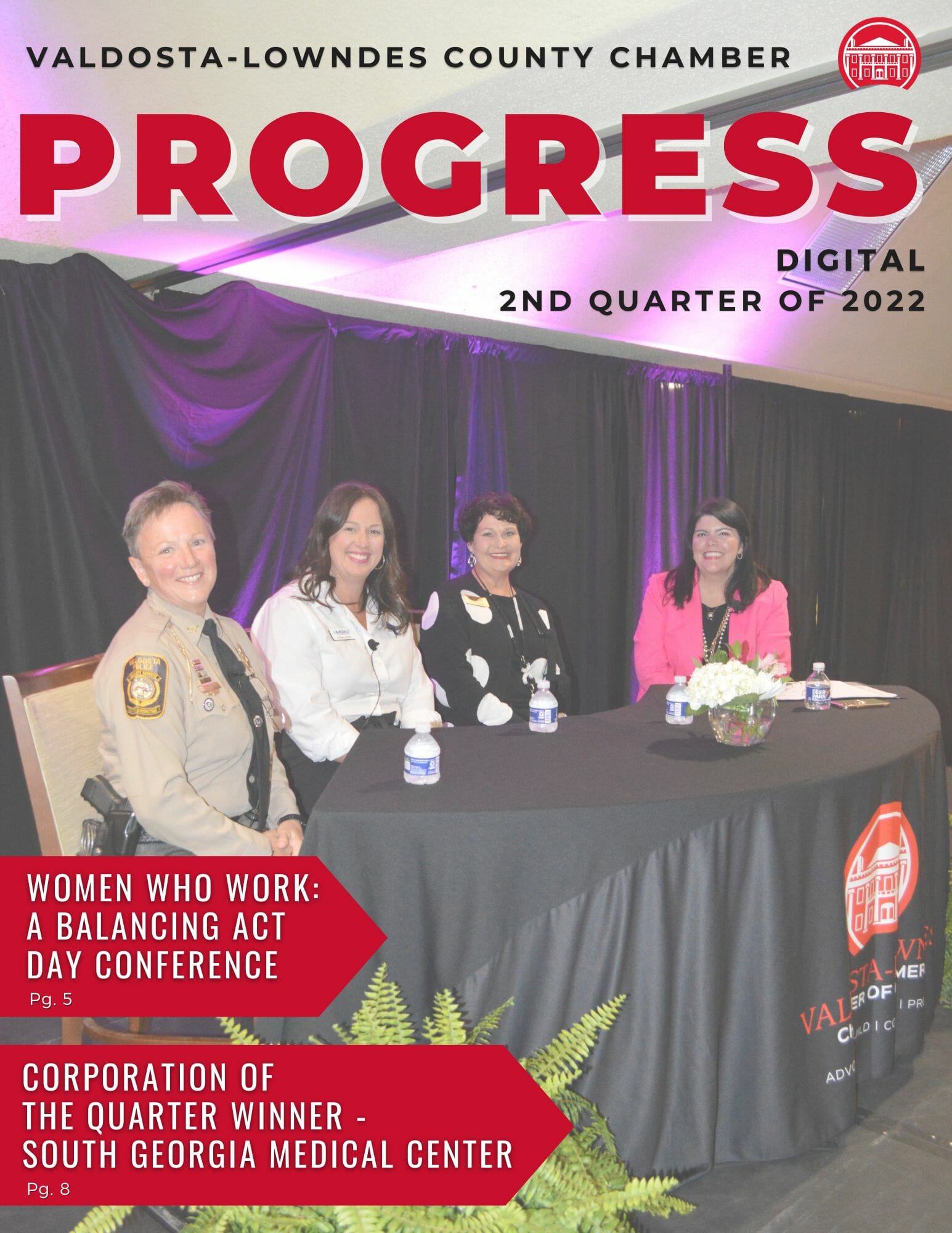 The Valdosta Chamber has partnered with Townsquare Publications for many years to bring the Valdosta-Lowndes Resource Guide to our members and community. Click the link below to read the most recent edition.