Valdosta Young Professionals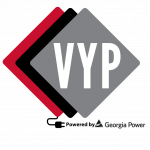 Valdosta Young Professionals is a product of the Valdosta Chamber and is sponsored by Georgia Power. Its purpose is to provide social, networking, and education opportunities to 21-40-year-olds in Valdosta. VYP is free to join, and you do not have to be a Chamber member.
Click below to become a member and to get added to our email list. Join us to get "plugged in" to Valdosta!