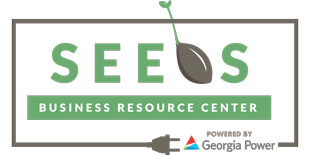 Starting a new business in today's economy can prove to be tough. Planning is one of the most critical stages in successfully launching your idea!
At the SEEDS Business Resource Center, all services are FREE regardless of your Chamber membership. We are an entrepreneur resource center specializing in customized research and data.
SEEDS is an acronym that stands for Sowing Entrepreneur and Economic Development Success. We provide a source of up-to-date information for:
Aspiring entrepreneurs
Start-up Businesses
Existing businesses
Individuals
We have FREE resources to help you find things out like:
Who is your target market?
Who are your competitors?
Get business leads
Get to know the area around YOUR business
Demographic Reports (Population, household income, homeownership, family side, population by age, etc.)
Provide traffic counts (How many people pass by your business location each day?)
Key Facts Info-graphic (Presentations with population, median age, education, business, employment, and income formation)
Click to fill out the form below, and our Vice President for Business Development, Betty Morgan, will be in touch!
Feel free to give Betty a call at (229) 247-8100 or stop by the Chamber for a visit at 416 North Ashley Street.